2024 Commission Rates
The 2024 commission rates for Medicare Advantage and PDP plans have been recently announced by CMS, and we are pleased to note that there has been a rise in compensation. The details of the increase are presented below for a better understanding of the figures.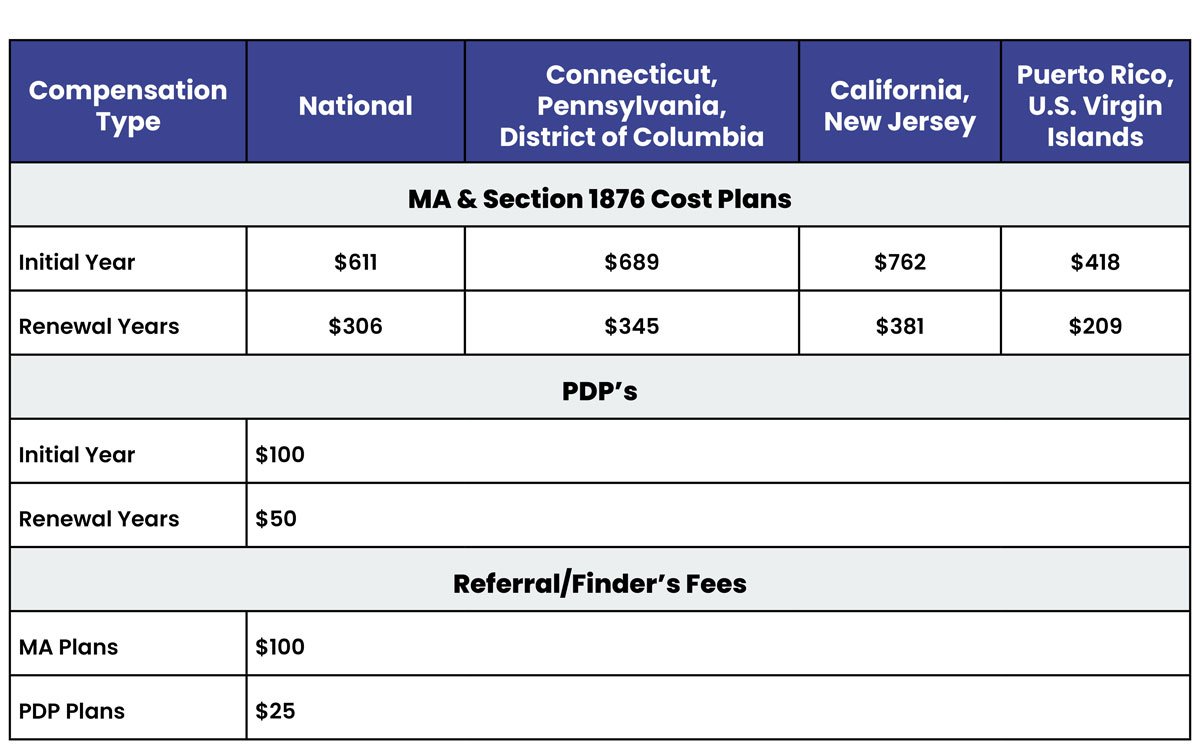 The FMV amounts for CY 2024 were rounded up to the nearest dollar by CMS. The Initial Year amount refers to the maximum allowed payment organizations can make for enrollments during the first compensation cycle-year. Similarly, the renewal amount is the maximum allowed payment for enrollment during compensation cycle-years 2 and beyond, for the same type of plan. For further details, please refer to the complete release.
Are you looking to expand your portfolio and maximize profits with Medicare Advantage or PDP plans? Our team is eager to assist you every step of the way! Let us help you kickstart the contracting process and seize this lucrative opportunity. Don't delay, take action now!