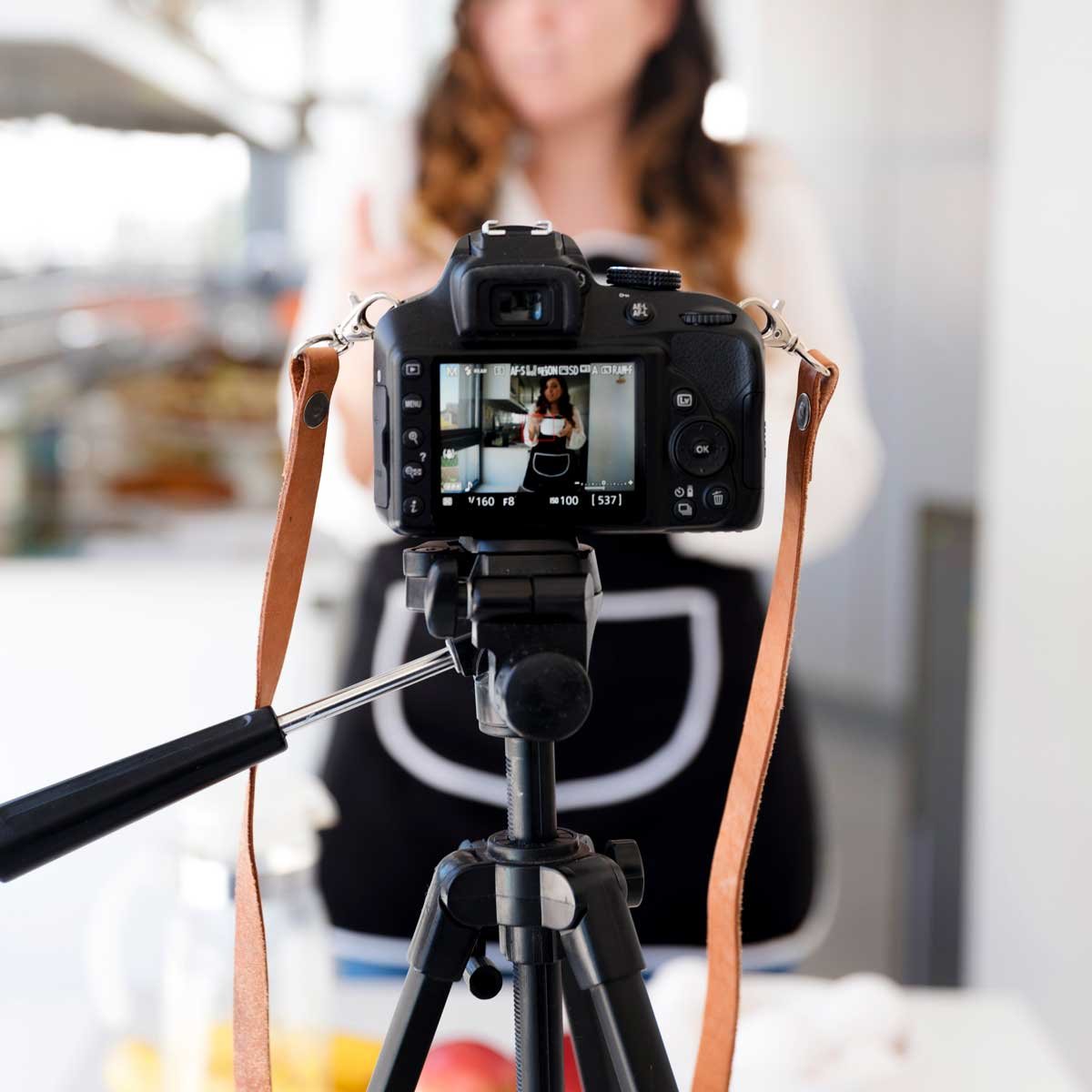 How to Capture High Quality Video Content for Digital Marketing
You'd think that all you have to do is sit down in front of the camera and hit record. To then upload the video directly to YouTube, Facebook, LinkedIn, Instagram, or TikTok. But in order to spread awareness about your business, you need to capture high quality video content.
But How Does One Capture High Quality Video Content for Digital Marketing Purposes?
Why is Video so Important?
Video content is so important in today's digital age because it is the closest thing to face-to-face interaction. Today's consumers have visual mindsets and are less likely to read plain text when they could watch a video instead. Capturing high quality video content for digital marketing purposes is important for insurance agents because you're able to reach a wider audience in order to quickly spread more brand awareness. Thousands upon thousands of people are turning to platforms like TikTok to watch short, 3-Minute clips on things like "How to fix a leaky faucet!" or "How to make ravioli from scratch!"
Why Google something when you can search for it on TikTok and get your desired information in 3 minutes or less?
Differences in Video Content Between Platforms
Before you start capturing high quality video content for digital marketing, consider the platform orientation. Social media platforms like TikTok, Instagram, and Facebook Reels display video in Portrait orientation. Meanwhile platforms like YouTube will display videos in Landscape orientation, with the exception of YouTube Shorts. (You will also consider landscape for a TV ad as well.)
Platforms like Twitter, LinkedIn, or the Facebook Newsfeed will allow for both portrait and landscape orientation for video content. Depending on your digital marketing goals and the platforms you choose to post on, you might choose to capture video content in either Portrait or Landscape orientation.
TIP: Capture high quality video content in landscape orientation, then edit the frame orientation later for other platforms.
Before you decide which platforms to use for posting your video content, consider which platforms will be most effective at reaching your target audience. Ask yourself these 3 questions:
Who is my customer?
Where are they?
How do I speak to them?
Remember that you can SELL to everyone, but you can't MARKET to everyone. There is not a single business on earth that has the time, money, and resources to market to everyone. Decide on your audience personas to determine which 3 platforms those people would most likely use. Develop your marketing strategy around those fictional, yet realistic people who would be your perfect customer.
TIP:You can always upload your videos to your YouTube page, then share the links to the videos to other platforms like Facebook, LinkedIn, and Twitter. Platforms like TikTok and Instagram will require you to upload individual videos.
After you've decided which platforms you are going to use to reach your target audience, it's time to start planning!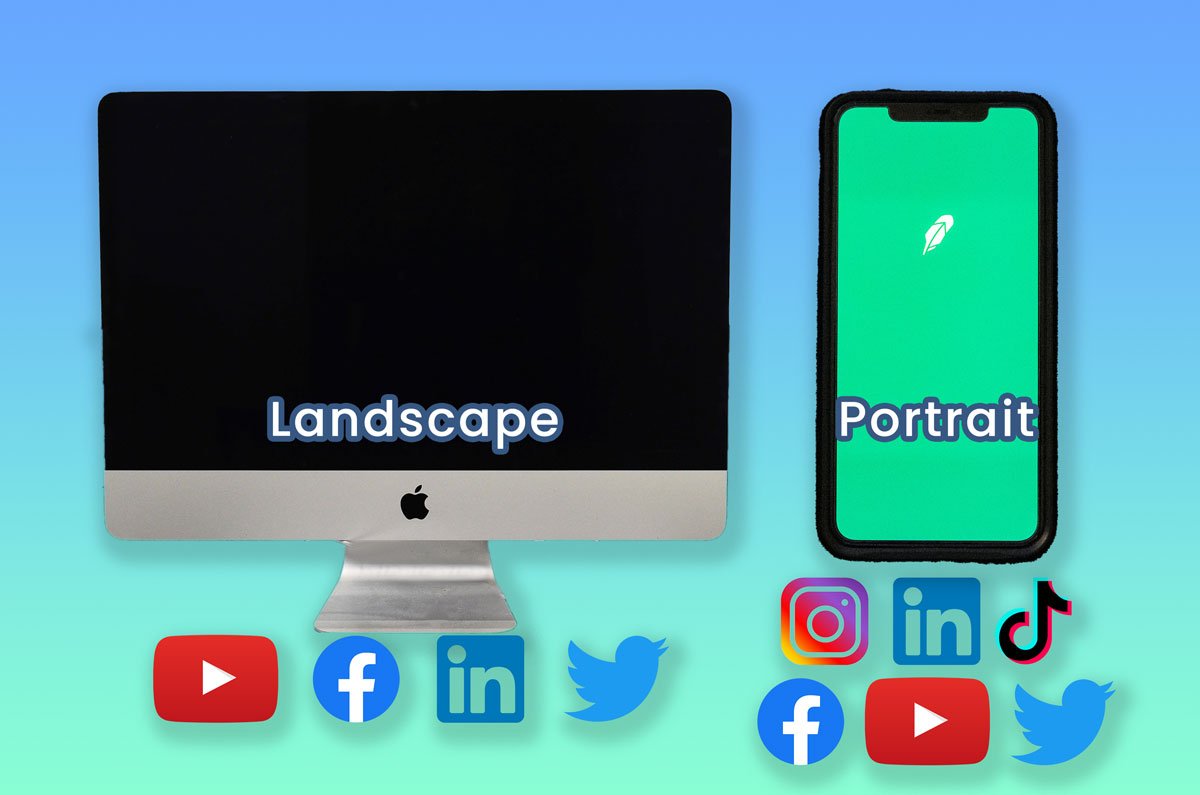 Planning Out Your High Quality Video Content for Digital Marketing Purposes
"A goal without a plan is just a wish!" – Antoine de Saint Exupéry
Create content around the topics you most often get questions about in your business – those questions become the BEST forms of educational content. If one person has questions about that topic, it's likely more people are looking for answers to that same question! Plan out your high quality video content by first brainstorming ideas on content topics.
You can use whatever works for you when planning out your content. Pen and paper, a checklist, a Word document, a diagram; whatever helps get the creative juices flowing. You'll find that once you get going, the ideas will just keep coming! Once you've got a nice list of content ideas, start drafting an outline for each topic. Your outline can be as simple or as detailed as you'd like. It's not necessarily a script, but more a roadmap to keep you on track while you're filming your video. It will also help you to feel more prepared and confident!
It's a good idea to plan out your high quality video content for one month at a time. Try to keep your content as relevant and up-to-date as possible. Create video content around topics you can build up on, or take away from depending on your workflow. Consider the number of video posts you'll make per month, per platform. If you're filming videos for YouTube, we recommend structuring your outline so that you can get multiple videos out of one recording. Work smarter, not harder! Capture videos in a way that will give you one long video, and multiple shorter videos. These short videos will cover singular important points within your main topic.
Preparing to Capture High Quality Video Content for Digital Marketing Purposes
You don't need to run out and purchase all new fancy and expensive studio equipment to capture high quality video content.
For the most part, all you'll need is;
A quiet, well-lit room (preferably with natural light)
A camera or smartphone as a recording device
A tripod for your recording device
Either bluetooth earbuds or an external microphone for capturing audio.
Consumers are willing to forgive less than ideal image quality, but they will NOT forgive poor sound quality. If there is one piece of equipment we recommend you purchase, it's an external microphone that will work with whichever recording device you're using.
Make sure to record your high quality video content in a place where you will have very minimal distractions to yourself or your viewers. Spouses, children, pets, or loud nearby construction can cause distractions to the viewer. If you're not recording in a studio made for capturing audio, record in a room with lots of sound dampening materials like carpeting, beds, or couches. If you want to get fancy, purchase sound-proofing foam for you space like these.
TIP: If you're recording from your home or office, try to find a recording space that has a visually appealing background! It doesn't have to be overly fancy, just something that will help elevate the overall viewership experience.
Set up your recording device on your tripod in front of your lighting set-up. If you are using a smartphone to record content for YouTube (or landscape orientation) use the REAR facing camera. For portrait orientation videos, it is acceptable to use the front facing or "selfie" camera. Before recording, make sure you are centered in the frame, and use the camera gridlines to help you. Consider conducting a short test video to ensure that you are happy with the sound and video quality prior to recording your content.
Now you're now ready to film your video!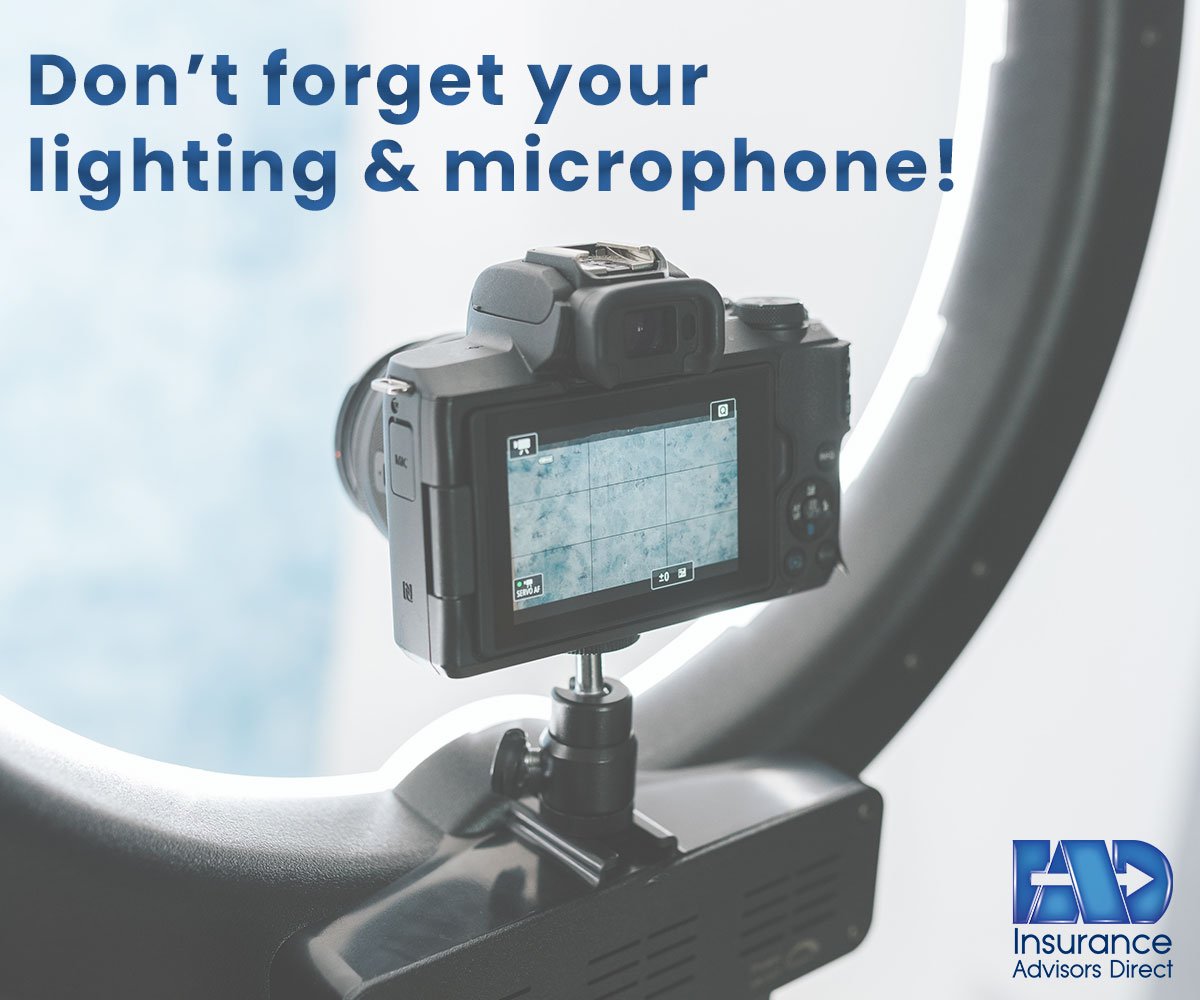 Capturing Your High Quality Video Content
SMILE FOR THE CAMERA!
Look pleasant and create energy! Your presence on camera is almost more important than what your content is about. Your content topic and material is why people click, but your camera presence is how you'll get people to watch! Platforms like YouTube and TikTok prioritize content in the algorithm that has longer watch times. This is how the platform knows what people are more interested in watching. The social media algorithm will push out content to more viewers if it deems the video as high quality and engaging.
Make sure to look directly into the camera lens while you are recording. Speak slowly, clearly, and enunciate. If you feel the need to reference your notes or outline, or if you fumble your words and want to start your sentence over; pause, and look directly into the camera lens before you continue to speak. While you're editing your video content after recording, it will create a more high quality video if you have clean transitions between edits. (It also makes it TONS EASIER to edit!)
TIP: Throughout your video, make sure to give your viewers a few calls to action. This can be anything from "Like this video if you found this helpful" or "Comment below if you've ever experienced …" Ask your viewers to engage with the video in some way. Higher engagement rates will help your video get seen by more people, therefore spreading more brand awareness.
Things to Remember While You're Capturing High Quality Video Content for Digital Marketing Purposes
There are a couple of things to remember while you're capturing high quality video content.
People have short attention spans! Don't spend too much time introducing the topic of your video or telling stories unless it is pertinent to the video.
Keep your introductions short and concise! Give a brief description of what topics the video will cover.
Introduce yourself to the audience! A short, 30 second elevator pitch that states who you are, what you do, and how what you do provides people with value.

Provides credibility for elaborating on what your video is about.
If done correctly, this introduction can be used at the beginning of each of your short-form videos.
TIP: When transitioning from point to point within your video, make sure to start off each point with a commanding statement or sentence.
Let's say for example that you are a Medicare agent making a video about the differences between Medicare Advantage and Medicare Supplements. Your video might have some main points such as the differences between premium prices and copays. Or points on differences between network options. When beginning each of these topics, start with strong hook statements like;
"Medicare Advantage plans usually have $0 monthly premiums, and Medicare Supplements will range in price for monthly premiums; here's why!"
Or,
"Medicare Advantage plans have specific networks of doctors, hospitals, and pharmacies, while Medicare Supplements mostly do not; here's why!"
These commanding statements (or hooks) give the viewer a taste of what you're going to be speaking about. Hooks make for more high quality video content because it's like multiple titles within the video. Hooks keep viewers engaged and make for smoother transitions between topics. Hooks also help establish or further your credibility with your viewers. This is because you are immediately beginning each point with something that you know, and they don't!
These commanding statements (hooks) are helpful for when you are editing your (1) long form video into multiple short form videos. We will talk more about hooks further down this post.
Make sure to also end your long-form video with a closing statement that briefly reiterates the most important points of your video. You should also have a sign-off where you thank your audience for watching, then give them a call to action. Statements like "Comment below if you have questions about…" or "Email me if you're interested in …" Your call to action should always include encouraging your viewers to "LIKE" your video, and to follow/subscribe to your page/channel for more information about what you do.
What to Do After Capturing High Quality Video Content
If you're uploading your video to YouTube, don't forget to take a picture to use as your video thumbnail! Thumbnails are the MOST important part of your video to your potential viewers! Thumbnail pictures can be the make or break between someone choosing your video over another on a similar topic. Your video thumbnail should be a picture of whomever appears in the video with an exaggerated facial expression. This facial expression should align with the topic of the video. It might feel gimmicky at first, but gimmicky thumbnails actually perform better than more "natural" thumbnails!
After you're done recording your high quality video content, now it's time to edit! You can edit your videos however you see fit;
Add graphics
Background music
Transitions, and more!
When you're ready to upload your video to your platform(s) of choice, make sure to pay attention to the titles and descriptions of your video. Your video title should be something that entices the viewer to click. Here are a few examples;
7 Differences Between Medicare Advantage and Medicare Supplements
5 Things You Probably Didn't Know About Medicare!
Medicare Advantage vs. Medicare Supplement – Which is Better?
Before You Enroll in Medicare, WATCH THIS!
TIP: For SEO purposes, make sure to add your business name to the end of the title of each video. When consumers search on Google for your business, your YouTube page will appear in the search results!
A social media hook is a strategy used to engage customers and viewers on social media in order to build rapport and trust with an online audience. Hooks are designed to be responsive, and to work across different social platforms. Your hook is a behavior or action that motivates an individual to take action. Normal Calls-To-Action (CTAs) are no longer enough to get an audience to interact with online content. An effective hook gives the potential viewer a taste of what he or she should expect from watching your video, and entices them to click.
In the description of your video, make sure to include the following things;
A brief, 2-sentence description of your video.
A Call-to-action (Visit my website, call/email me, comment below, etc.)
Link to your website (YouTube)
Links to your other social media profiles (YouTube)
Your contact information
HASHTAGS!

Hashtags are a way to link your content to topics that viewers might be searching for. Think of hashtags as keywords that will make it easier for people to more easily find your content.
Make sure to frequently check the comments of your videos. Reply to comments in order to boost engagement for additional reach and viewership. Replying to video comments also helps develop a relationship of trust and rapport that you create with an online community.
We Hope This Inspires You to Go Out and Start Capturing High Quality Video Content for Digital Marketing Purposes in Your Insurance Business!
Do you need help with capturing high quality video content for digital marketing purposes? Or would you like to have someone edit your video content for you? Contact us at IAD's sister-brand Marketing Advisors Direct! MAD is a digital marketing service aimed at helping independent insurance agents build their book of business by reaching clients in the digital age. We offer a wide range of digital marketing services including social media content marketing, content creation and editing, website building and management, web SEO, as well as email CRM. IAD contracted agents also receive 50% off MAD services!