SIMPLIFYING YOUR SALES SUCCESS
WHAT ARE THE BENEFITS OF BEING A PART OF THE INSURANCE ADVISORS DIRECT SALES COMMUNITY?
Insurance Advisors Direct is one of the best Life and Health insurance brokerage organizations I have ever worked with. They have a team of some of the most knowledgeable and friendly sales and support persons that I have ever dealt with, and a wide range of products at their fingertips. After months of looking for help growing my sales, I was put in touch with this amazing team of people and now I have multiple lines of insurance appointments with them. They always keep me up to date on industry changes, offer me new ideas, and make sure I've have everything I need to be a Success. Definitely the FMO you want to partner with for your insurance needs!
I've had the pleasure of working with IAD now for over two years, referring health insurance cases to them. During that time, they've been both extremely knowledgeable and helpful with all of the health insurance cases I have had cross my desk. They've taken good care of my clients that I've sent their way, crafting health insurance options that cater to special needs. IAD is a true professional organization in every sense of the word. I encourage anyone who has not yet taken advantage of their services to do so next time you have a health insurance case cross your desk. You'll be glad you did.
IAD has been a trusted strategic partner within my agency for many years. The staff is always accessible and provides excellent service in a prompt and professional manner. Their carrier lineup is very solid and includes products you canít find anywhere else in the industry. I like the fact that IAD focuses on traditional lines of business as well as new and innovative products and solutions for agents to share with their client base. These ideas help me be a better agent and provide the valuable protection my clients want and need.

I am particularly impressed with the overall team and the vast amount of experience they bring to the markets their agent base serves. If there is a single thing which sets IAD apart from every other FMO it would be product education and the practical application of sales ideas. Regular communication as well as webinars provide me with the tools and strategies I need to grow my agency be more successful. I would recommend IAD to any agent or agency looking for a relationship with and FMO who is truly a strategic partner and cares deeply about the agent and their clients.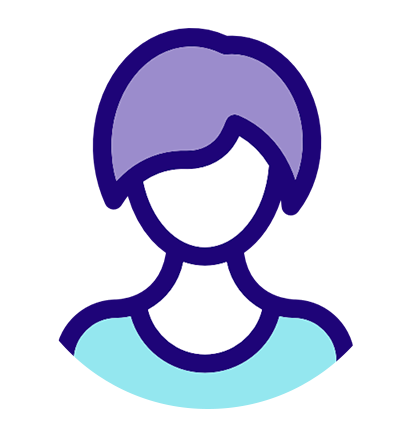 I appreciate IAD always checking on me to make sure I have everything I need. I really appreciate them and the way they approach situations. IAD does a great job. The conversation I had with Yvonne, made a huge difference in my knowledge of the SNP products and how to use them. Thank you Yvonne, I feel very confident about my ability to do a good job for my new partners. Thanks again.
It was an awesome experience to have attended my first workshop for Life and Health agents that was offered by Insurance Advisors' Direct, in early January of 2017! From that time, I found all seminars being offered to be very informative with a great team to support the agent and all products shared from various insurance carriers. Always updated and enlightenment about changes in the industry, this is a great place for independent agent to find much needed support.
IAD has helped me greatly enhance my business! We had been mainly a Property and Casualty/Financial Services Business with a large percentage of clientele in the senior age bracket. With IAD's help, we are now capitalizing on the Medicare and Under 65 health insurance markets. IAD has helped us become a truly 'one-stop shop'! Thanks IAD!
Insurance Advisors Direct has assisted me in opening up new lines of business with new products & carriers. The staff always goes above and beyond when it comes to contracting, training, or support of any kind that I need. I'm happy to have them as my up-line for Life & Health products.
I first met IAD at last year's MAP convention. My first response to them about offering Medicare and Life & Health products was I didn't think I'd have the time or staff to sell more products. But after talking with IAD a number of times, I decided to give it a try. They helped me with the licensing and certification. I've been pleased, as I have found Medicare is a huge concern for many of my clients. New clients seek me out through referral. IAD is also assisting me in offering alternatives to major medical to the Under 65 market. The opportunities are many and the income from these products will enable me to hire more staff to service my P & C book. IAD is always available for immediate help. Surprisingly, it has been much easier than I expected.
As an independent broker, I need my FMO to be able to provide me support, good commissions and the marketing assistance I need to grow my business and Insurance Advisors Direct provide all this and more.
Can I just tell you how GREAT Heather is! Seriously you have one phenomenal, efficient, pleasant, and professional woman in your office. I'm so happy to have finallyyyyyyy gotten to the point that I can feel that we've landed a home spot for Medicare stuff. And, wanted to let you know how well IAD is represented by Heather.
As a fairly new agent in the Life and Health markets, Iíve found IAD to be very hands-on in assisting me. Their personal touch is excellent! They have the product line-up, technology and one-on-one training that I need to grow my business! God bless IAD!
I appreciate the quick response I get whenever I have a question or need some forms sent my way. Their mix of products and carriers allows me to offer solutions to almost anyone I meet with. IAD is a valuable part of my business!
DEDICATED TO YOUR SIMPLIFYING YOUR SALES SUCCESS
Learn about our agent centric formula – At IAD we focus on our 7 Pillars of Success:
What are these 7 pillars?
Back Office-Administrative Services
Technology Platforms
Lead Generation
Sales Tools
Training and Education
Marketing Services
Product Offering
In addition, we bring you a complete portfolio of Life and Health products with a heavy concentration on Senior based products. Our selection of companies and products represent some of the finest available in the market today.
Join over
3000+
agents, by signing up for our email list to keep up-to-date with webinars, promotions and the IAD newsletter!