How to Get Started as an Insurance Agent!
Whether you have a natural gift for selling or simply enjoy helping others, getting started as an insurance agent is a great way to make a living and be fulfilled emotionally. You also get to meet and help people from all walks of life. Learning from others' experiences not only gives you a more holistic worldview, but also helps give you a sense of purpose in the world. But how do you get started as an insurance agent?
Getting Started as an Insurance Agent
Independent vs. Captive Agent – Which is Right for You?

Steps in Getting Started as an Insurance Agent

Developing Your Industry Knowledge and Building a Community
Independent vs. Captive Agent – Which is Right for You?
There are some role differentiators you need to know if you're planning on becoming an insurance agent. We'll start off by defining the difference between an independent and a captive agent. An Independent agent is essentially a freelance agent; they can contract with any number of insurance carriers to have a broad product portfolio. They are not beholden to a single insurance carrier, and can write business for any carrier they are contracted with. (aka, an insurance broker.) The carrier will then pay the broker a commission for enrollment applications, as well as residual (Medicare) commissions when policies renew in the following years.
Independent agents (brokers) have the freedom to work from wherever, whenever they please, as well as having an uncapped earning potential due to being paid 100% by commission.
The sky is the limit.
However, the downside to independence is that of any self-employed business owner; you start off with very little capital, work endlessly to develop leads, and you don't get any employer benefits like PTO, healthcare or a 401K. The first few years being in business can be really hard. But with hard work and perseverance, you can have a very successful business that will give you a lasting career.
On the flip side in the case of a captive agent; a captive agent is an employee of the carrier. A captive agent works solely for that one carrier, and can only sell the products the one carrier offers. Captive agents are usually either hourly or salary employees, and usually receive additional employment benefits. Benefits such as 401K, employer paid healthcare benefits, Paid Time Off, paid travel expenses, and all of the other more "normal" employment perks of working for someone else.
A large downside to being a captive agent is that lack of uncapped earning potential. A captive agent will always be bound to their salary. Even with sales bonuses, the earning potential will still not be as great as if they were an independent agent. Captive agents have a set schedule to clock in/out of, and usually have a physical office location that they need to report to every day.
That's just the basics, obviously there's more to elaborate in the pros and cons of the roles of independent vs. captive agents. But there are those that have the drive and thirst to have their own business. They are in control of their work-life balance, have uncapped financial success, AND have a broad product portfolio to serve clients all over the country. If this sounds like you, then being independent is the right role for you – given you'll start off your business with well…sometimes nothing.
Before You get Started as an Insurance Agent, Ask Yourself These 3 Questions
Who am I?
Do I have the right mindset?
Am I willing to learn & put in the work?
We briefly touched on the reality of the work that it takes in getting started as an insurance agent. It's important to revisit this concept to make sure that this job is something right for you. Many people are attracted to this industry and the role of an independent agent because it can be very lucrative. But it takes more than a charming personality and thirst for cash to build and sustain a successful career as an independent agent.
Who am I?
Are you: self-motivated, a good communicator, empathetic, read people and their body language, a people-person, organized? Can you: make and stick to a routine, attend networking events, have the drive to help and serve others? Plus, how well do you handle frustrations?
Do a deep dive on who you are and if you are capable of being your own boss and sticking to a daily routine. It can be easy to fail in this business if you're not able to keep yourself busy to work ON your business. You need to have the drive for developing, tracking, and achieving goals. Keep in mind that you don't have to do it alone. Having an accountability partner is a great way to stay motivated and keep achieving. Conduct a SWOT Analysis on yourself to help outline your strengths, weaknesses, opportunities, and threats. A SWOT analysis will help you become more self aware to determine the health of your future business.
If you're bad at keeping a schedule or a routine, being an independent agent is probably not the right role for you!

Do I have the right mindset?
You have to have the right mindset if you're going to get started as an insurance agent. Be a self-starter, be able to bounce back from difficult situations or customers, and know why you want to sell insurance products. Being able to handle rejection or being "ghosted" are largely psychological in this business. Among other things, it's frustrating. You have to ask yourself if you can handle it and bounce back when things get tough.

While scrolling through Facebook a while back we came across a post from an agent in a networking group. This agent's name is Matt (We asked for his permission to use this in material) and he shared his very inspiring message. His post read;
"New agents/struggling agents – If you are thinking about throwing in the towel, please don't give up! We all know this industry isn't for everyone, but if you have a heart to serve others and the character & work ethic to match, you WILL make it! I've been in the industry 7 years and have been extremely blessed with what this career has provided my family. BUT!!! I almost failed and quit my first year…and my second year…and my third year…if it weren't for my wife and support system, I wouldn't have made it to the other side of the tunnel. Don't struggle alone, reach out to someone! I'll leave you with this cheesy motivational quote ' Don't let yesterday's failure define you. Let them refine you.' Have a great day!"
Are you in the mindset of wanting to be trained by someone to learn new things?
Am I willing to learn & put in the work?
Sometimes, learning all the ins and outs of the insurance industry can feel like you're at a party where you only know one person, and everyone else at the party only speaks French. You've heard French spoken before, but you don't fully understand the language. So your options are either A- Leave the party, or B- Go interact with the party people and try to pick up on what they're saying and learn as you go. Are you willing to learn all of the different things you'll need to know? Because there's more to selling insurance than just learning the product information.
What are some of the key things to know when getting started as an insurance agent?
When getting started as an insurance agent, these are the key traits and skills you'll want to possess:
Self-motivated/Organized

Product information

Medicare compliance

Creating Presentations

Public speaking skills/people skills

Effective communication skills

Emotional intelligence (this is a big one!)

Networking skills

Marketing capabilities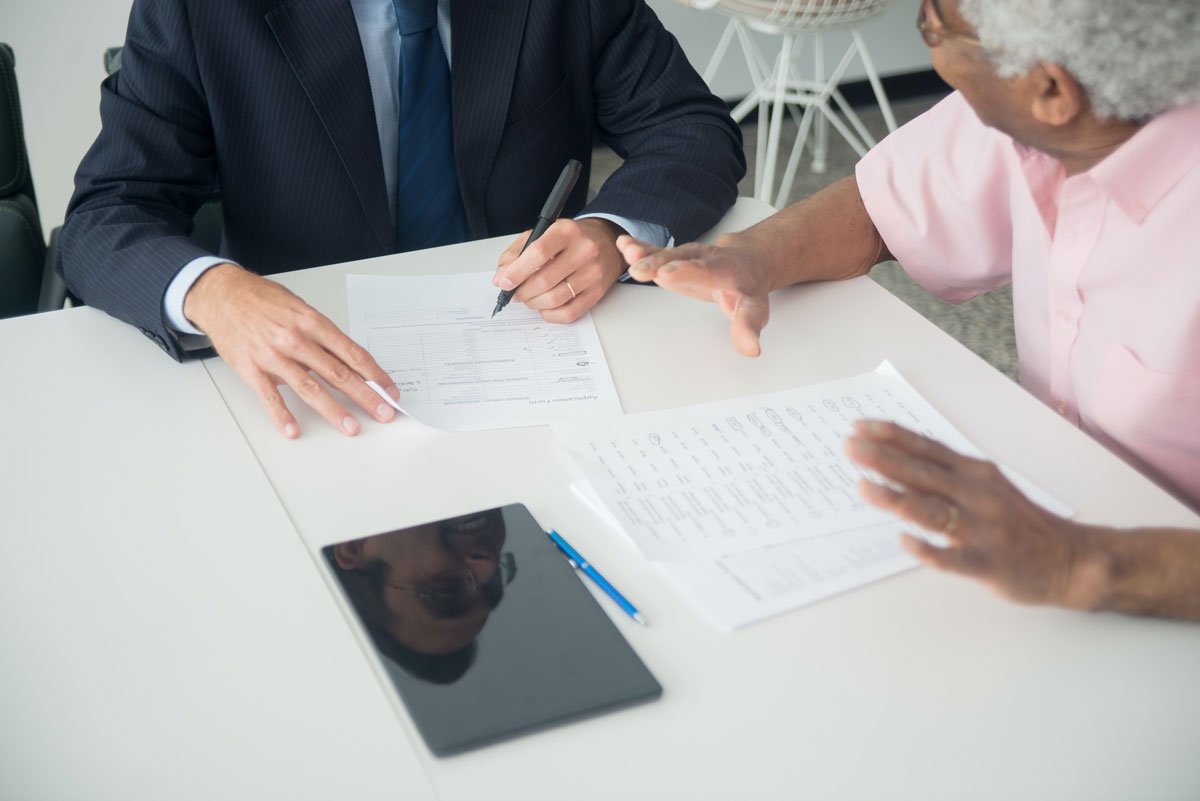 14 Steps to Getting Started as an Insurance Agent!
Okay, here we are! The meat and potatoes that we invited you over for dinner for!
Step 1.) State Licenses
You will have to be licensed to sell insurance products where applicable. With the power of the internet and social media, you can reach clients with your branding and messaging all over the country; so be prepared. Obtain licenses for whichever states you will want to sell in.
Step 2.) Certifications
Once you obtain all of the licenses you need to sell insurance, prepare for certification exams. Medicare agents will need to pass the AHIP Certification with a score of 90% or better. The AHIP Certification goes over CMS regulations, as well as the Fraud Waste and Abuse (FWA) training. This certification goes live every year in the early summer, and will need to be completed and passed before the beginning of AEP in October. Carriers require Medicare agents to pass the exam yearly in order for agents to obtain contracts and continue selling their products.
Step 3.) Your Business Name
When you're getting started as an insurance agent, create a business name that is classic and timeless. Classic and timeless means nothing that relates to current events or culture. It should be a name that represents who you are and what you do. Consider making your business name broad enough to be able to grow/offer different products to your clients down the road. Your business name should be memorable, and easy for potential clients to search for on the internet.
For example, let's say John Smith is getting started in medicare sales, but might eventually want to add life insurance and annuities to his product portfolio. The name JohnSmithMedicareSales might not be the most timeless option. A more timeless option might be JSInsures, which is more broad but still gets the point across. Either way, go with what will work for you; it's YOUR business!
Step 4.) Web Domain (URL) and Hosting
95% of consumers start any buying decision with an online search. Unless you only plan on only servicing clients within your immediate geographical location, you'll need a website. While you're in the process of choosing a business name, make sure that your business name is available to use for a web domain URL. Your web URL and business name should be the same, or very similar. This will allow potential clients to find you on the internet with ease. Purchasing your domain is purchasing the rights to that URL, while the web hosting is the rights to the space on the internet. Some sites will allow you to purchase the domain and web hosting all in one, so make sure you know what you're purchasing!
Be Aware! Your domain will expire after 1,3,5, or 10 years and will have to be renewed in the period of time that you choose when you purchase it.
Step 5.) Social Media Pages
An important part of business in today's digital world is consistency across digital platforms. You want your social media pages, website, and business name to all have the same name. Consistency is extremely important because it helps solidify your personal brand, and is less confusing to your future clients. For example, if JSInsures is already taken on Facebook and Twitter, you might want to reconsider that handle. Thankfully with social media, it's a bit easier to get around a name handle. John could instead use "@JSInsuresYou" or "@JS_Insures" as long as there is clear consistency & his clients can identify him as being the same person.
Should Agents Bother Starting Social Media Accounts for Insurance?
YES YES YES YES YESSS!!! How do we find or buy anything these days? We either purchase based on a referral or friends' recommendation, or we see it on social media. Make sure to keep your social media handles in the forefront of your mind as you're deciding on a business name.
Step 6.) Email Account
There are numerous options when it comes to deciding on an email platform. When deciding on an email platform, the main things you'll want to consider are availability of account name, platform suites, accessibility, security, and ease of use.
Availability of Account Name
Circling back yet again to branding; make sure your business name is available for use through whatever platform you choose to use.
Ease of Use
Platforms like Google Gmail are great to use, because
1.) It's free to use.
2.) Google Suite has a plethora of different apps within their interface.
3.) Access to Google Ads
4.) Synced with YouTube
5.) Gmail is widely recognized and people generally have a positive opinion of google.
It's easy to set up a Gmail account and get started on using all of the different apps and tools associated with the Google suite and interface. We're huge fans of Google Suite because of how versatile it is, as well as its ease of use.
Consider Your Own Domain Email
If you're serious about getting started as an insurance agent and want to make this business your career, consider purchasing your own email domain. Instead of your email being JSInsures@gmail.com, it would be John@JSInsures.com. It's a nice touch, but isn't 100% necessary. This is one of those small details that just makes you look more professional and serious about your work.
Step 7.) IRS, EIN Number
Next, you'll want to prepare for the future by setting up your IRS EIN (Employer Identification Number). You'll need to finalize your business name, to use for your EIN application. This is one of those steps that you'll take to invest in your business. If and when your business expands to a point where you'll want to hire, it's good to already have this put in place.
Step 8.) Articles of Incorporation
Your articles of Incorporation, (or company charter) are the set of documents that are filed with the government to legally document a business' formation. According to BusinessNewsDaily.com, the
"Articles of incorporation includes the following information, with some variations by state:
The name of your business or corporation

The name and address of your corporation's registered agent (the person or company to whom the state government will direct all vital legal and state documents and communications)

The purpose of the business' existence

The type of corporate

legal structure

(which may include a designation of your business as a nonprofit corporation, non-stock corporation or other category)

The names and addresses of all members of your company's board of directors

The type and amount of authorized shares available to your company ("authorized shares" means the maximum number of shares that your corporation may issue and may include common stock and preferred stock)

The duration of the business (if it's not permanent)

Your name, signature and address; if you are not the business's incorporator, you will provide this information for the incorporator instead
Some companies may wish to amend their articles of incorporation after their business status is established. You can do this with a restatement, also known as restated articles of incorporation."
Step 9.) E&O Insurance
A very important consideration when you're getting started as an insurance agent is E&O Insurance. Errors & Omissions Insurance is a special liability protection that helps to protect businesses from large losses not covered by traditional liability insurance. In the case of being sued for negligent acts, errors, or omissions committed during business activities; you and your business are protected from these claims that would result in financial or other losses.
Step 10.) Bank Accounts
Not a lot of people think about until they're already deep into the game. But consider bank accounts! When you're starting a business, you'll want to have a couple different bank accounts.
(1) Account for your payments and deposits

(1) Account for expenses and expenditures

(1) Account for savings.
In order to take out a small business loan for a brick & mortar agency location or if you need an investor, you'll have to show overall profitability based on deposits, transfers, and finances. These finances are separate from your personal checking account. This will make it easier for you to expand in case you ever need to recruit or hire, as the business accounts will pay your employees.
Step 11.) Join an FMO or IMO
It's helpful to have a partner who can help lead and support you when you have questions or concerns. Getting proper sales training is also important, because with the truckload of CMS compliancies you'll need to abide by; you'll want a team of people who can help guide you through the do's and don'ts of the client acquisition and selling process.
FMO's are the middle-man between the insurance carrier and the independent agent. Their role is to support and train the independent agent for the carrier, and to help the agent succeed in their business. FMO's also help agents obtain exclusive carrier contracts they normally wouldn't be able to obtain on their own. Having a good relationship with your FMO is very important, because they are there to be your partners and support staff in helping you navigate the industry. You'll be thankful for your FMO partnership as you're getting started as an insurance agent.
Here at Insurance Advisors Direct, we support our agents with live and digital training through webinars and web-based content. We also support agent business needs including print and digital marketing. Our full staff of experienced, knowledgeable advisors and administrators will support you with everything from contracting, to underwriting, and more! If you're getting started in insurance and looking to join a team of other successful, producing agents, we here at IAD would love to be considered!
Step 12.) Personal Branding
You're almost there! Keep in mind that one of the most important steps in this business is establishing your personal brand. People don't buy from businesses, they buy from BRANDS. The difference is that what the company does is a business, and who the company is, is the brand. Establishing your personal brand should tell your customer who you are, what your values and beliefs are, what you do, and how what you do is going to provide them value. In today's world, there is a LOT of competition in the market, Consumers are looking to spend their money where they are going to get the best value for their money. Show your consumer how you stand out from your competition by providing them with value.
Step 13.) Business Logo and Marketing Materials
Once you have established your personal brand, it's time to get creative and design your logo! Your logo should showcase your personal brand to tell the story of you and your business. Like your business name, your logo should be timeless and classic. It should also be easily recognizable and distinguishable from other brands. Your logo will be used in all of your marketing materials including your business cards, flyers, door hangers, important documents, website and social media profiles.
If you are having trouble with coming up with ideas and designing your logo, consider consulting the digital marketing team of our sister brand, Marketing Advisors Direct. Our team of graphic designers, social media managers, and digital marketing experts have over 15 years of combined experience in helping business owners reach their target audience and meet their sales goals through effective marketing and digital design.
Step 14.) Start Developing Your Industry Knowledge & Building Your Community
Another important factor to getting started as an insurance agent is being extremely knowledgeable. Being able to explain things to the general public in a way that they will understand is one of the most important factors in being a successful agent. Consumers want agents that are educated and knowledgeable, without coming off as pretentious. When you're an insurance agent, you're selling yourself more than the products, as you want consumers to buy through YOU!
One of the best ways to grow your industry knowledge is doing your own research. Read blogs, (like this one!) watch carrier-agent interviews, sign up for email newsletters, follow industry experts on social media, and learn from the experts of your FMO!
Build your community through networking! Networking is a great way to meet new people, generate leads, and build trust and rapport with your audience. Volunteer at local events, join social media groups, join your local area Chamber, and attend events in your community. You HAVE to interact with people in order to succeed in this business. Sometimes the best leads come from the people you know. Referring you to their friends & family because they trust you as a business, but see you as a genuinely good person.
Are You Looking to Get Started as an Insurance Agent?
Get your career as an independent insurance agent off the ground with the help of Insurance Advisors Direct! IAD is a full service FMO with a mission: Simplifying Your Success! We offer training platforms on our agent portal to help you obtain and work your leads to bring you more success in your business! Our marketing team (aka, Marketing Advisors Direct) can help you develop an online presence which will help you reach audiences all over the country and beyond! CLICK HERE to contact us to get started and contract through IAD today!