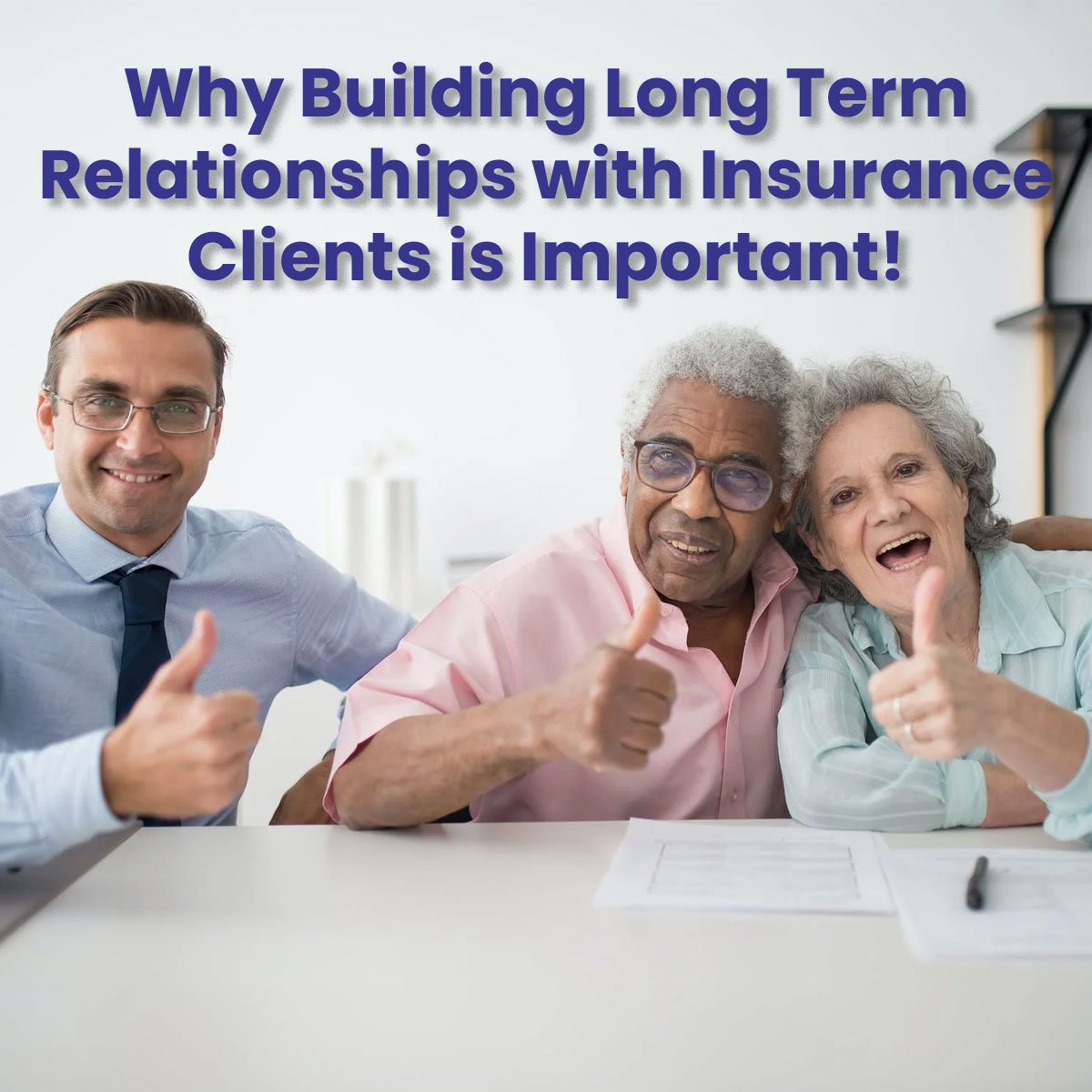 Why Building Long Term Insurance Relationships is Important!
Do you have a favorite diner or restaurant? How about a favorite store or brand? How does it make you feel when you're greeted with a smile, and the employees say "Welcome back!"? Consumers are more loyal to businesses that make them feel emotionally connected to the brand. That's why it's important to build long term insurance relationships with your clients.
Why Long Term Relationships in the Insurance Industry is So Important
What should a long term insurance relationship look like?
How long does it take to build a long term relationship between an insurance agent & client?
What does it take to maintain a long term insurance relationship?
Why maintaining a long term insurance relationship with clients is so important!
What Should a Long Term Insurance Relationship Look Like?
The relationship between an insurance agent and their clients should be like a friendship or partnership. The friendship should be informal, relaxed, and most importantly; friendly. In order to start building a relationship of trust and rapport, the agent has to be open, present, kind, and a good listener. Being a good listener is an important quality because your clients should feel comfortable asking questions. Developing a relationship of trust and rapport is like starting a courtship.
It's like dating!
A long term insurance relationship with a client should be educational. As the agent, you should be the client's reliable source for relevant insurance information. Your clients should immediately think of asking you, whenever they have questions about their coverage.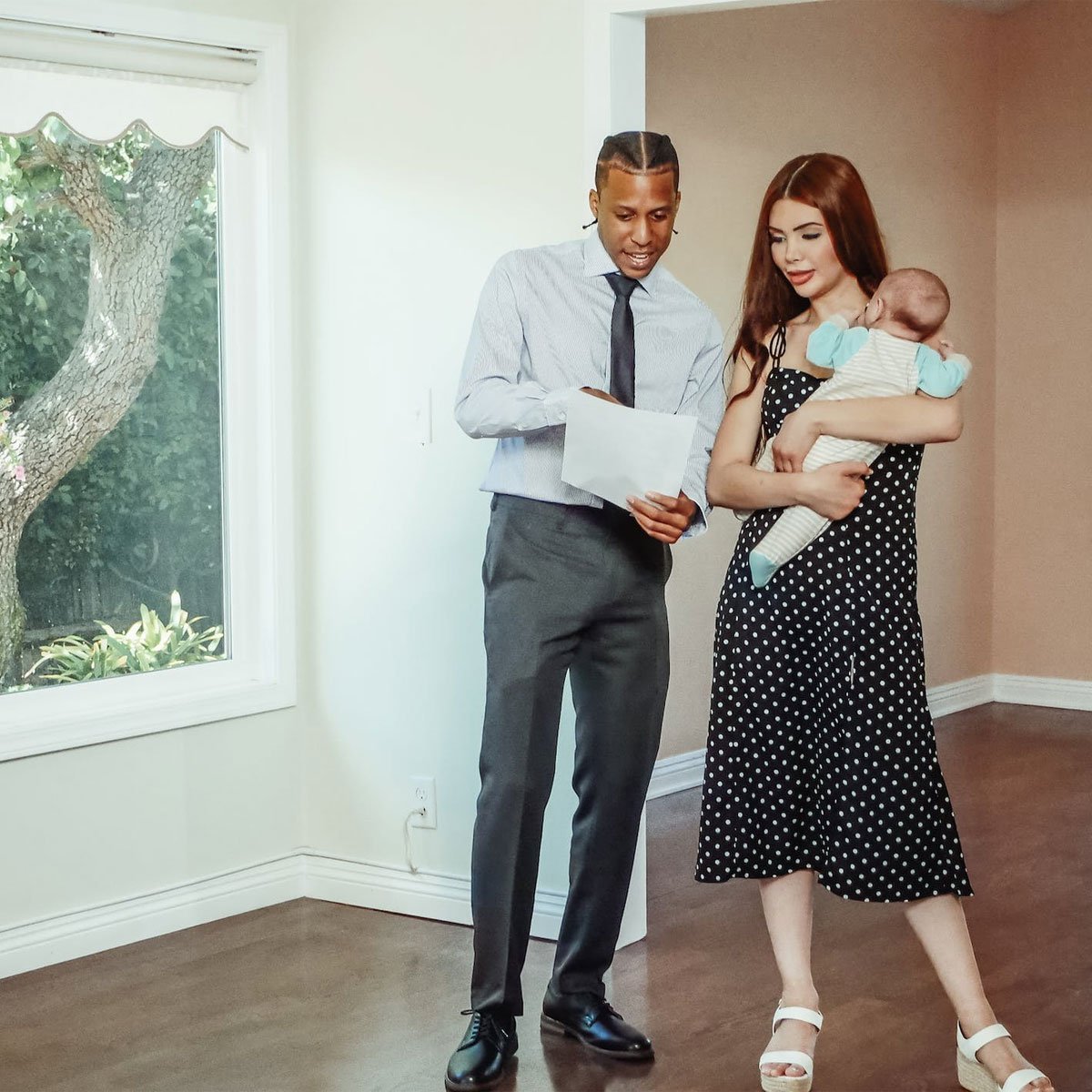 How Long Does it Take to Build a Long Term Relationship Between an Insurance Agent & a Client?
We know you don't want to hear this but – it depends!
Some clients will take to you immediately, while others will take longer to develop a relationship with. Every consumer moves through the sales funnel at a different pace. Their pace depends on their purchasing behavior & expendable income.
Sales Funnel– The process every consumer moves through before making a purchasing decision. There are 5 levels of the sales funnel; Awareness, Engagement, Conversion, Customer, Loyalty.
Awareness –The consumer becomes aware of you and your business.
Engagement – Consumer begins to interact with you or your business in some way. (Online or in-person.)
Conversion – The consumer has moved from one area of your business to another. (Like clicking on your website, or obtaining your phone number from your Facebook business page to make an appointment.)
Customer – Making the sale
Loyalty – The customer continues to purchase from you and makes referrals.
All consumers will move through your sales funnel at their own pace, and cannot be pushed into a buying decision. Pushy sales behavior such as aggressive sales tactics or a condescending tone will diminish any trust and rapport with that client. Using aggressive sales tactics to push a client into a sale will create a sense of buyer's remorse for the client. Buyer's remorse will cause the client to change their buying decision – and they won't come to you to change their plan!
The best way to gain and maintain loyal customers is to make them feel comfortable to be open and honest about their concerns.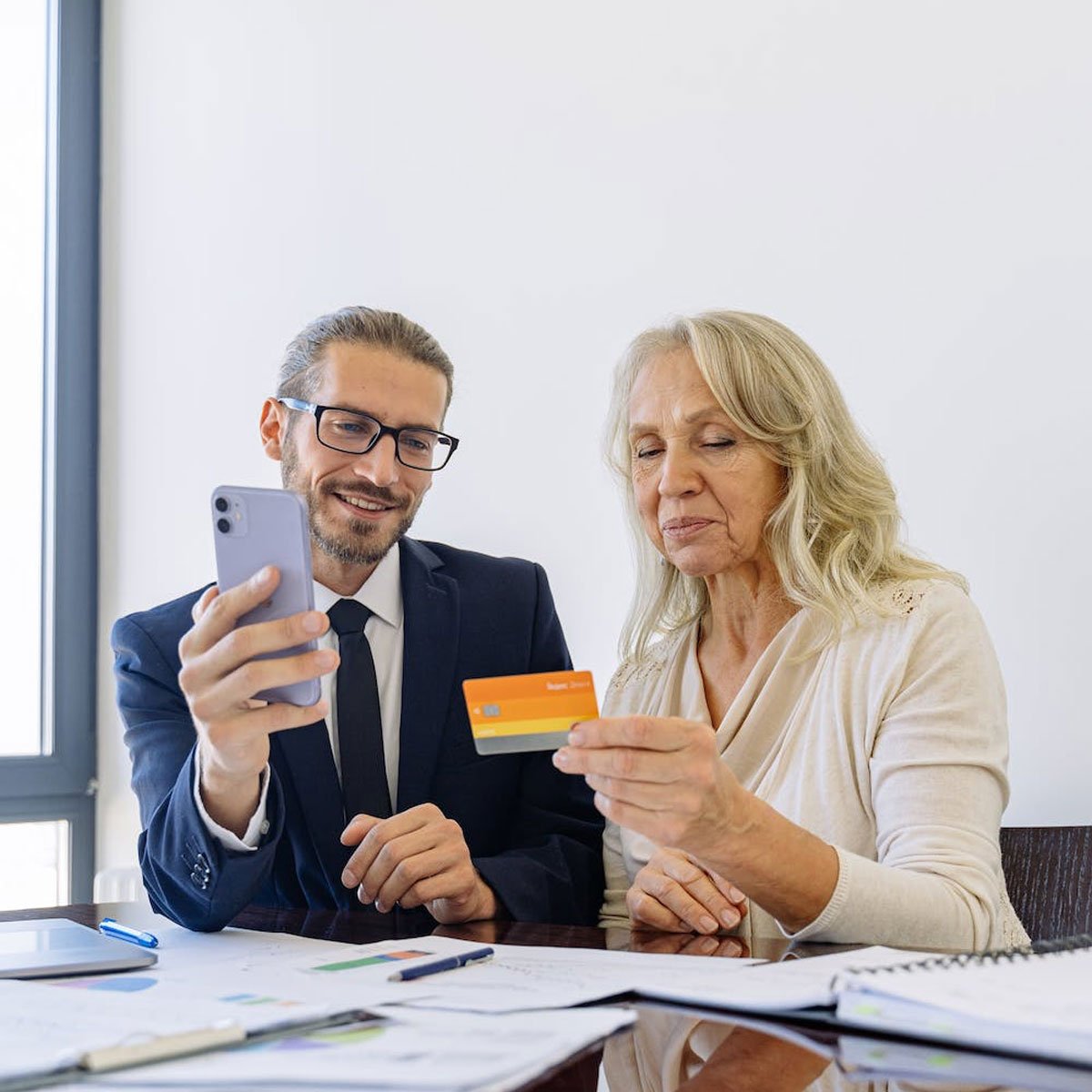 What Does it Take to Maintain a Long Term Insurance Relationship?
There is a "sweet spot" in maintaining communication between a business and its customers. All customers behave differently in regards to how frequently they want to be contacted by a business or brand. Some people will want to be contacted more frequently, while others may never want to hear from you – that is until they need something.
Everyone is different.
However, milestone days such as birthdays, anniversaries, retirement, or the birth of a child/grandchild are a great way to maintain communication. This communication comes across as more organic, and a quick "I've been thinking of you!" goes a long way these days. There's a multitude of ways to maintain a relationship with clients, but here's a few ideas;
Email CRM (Customer Relationship Management)
Blow clients away with a heartfelt hand-written card
Community Events where you can speak to past clients – showing potential new clients how they will be treated after working with you
Following on Social Media
Be sure to friend and follow your past clients on social media. People post a lot about themselves including current things going on in their lives. Comment on their posts in a genuine and endearing way – even if it's short.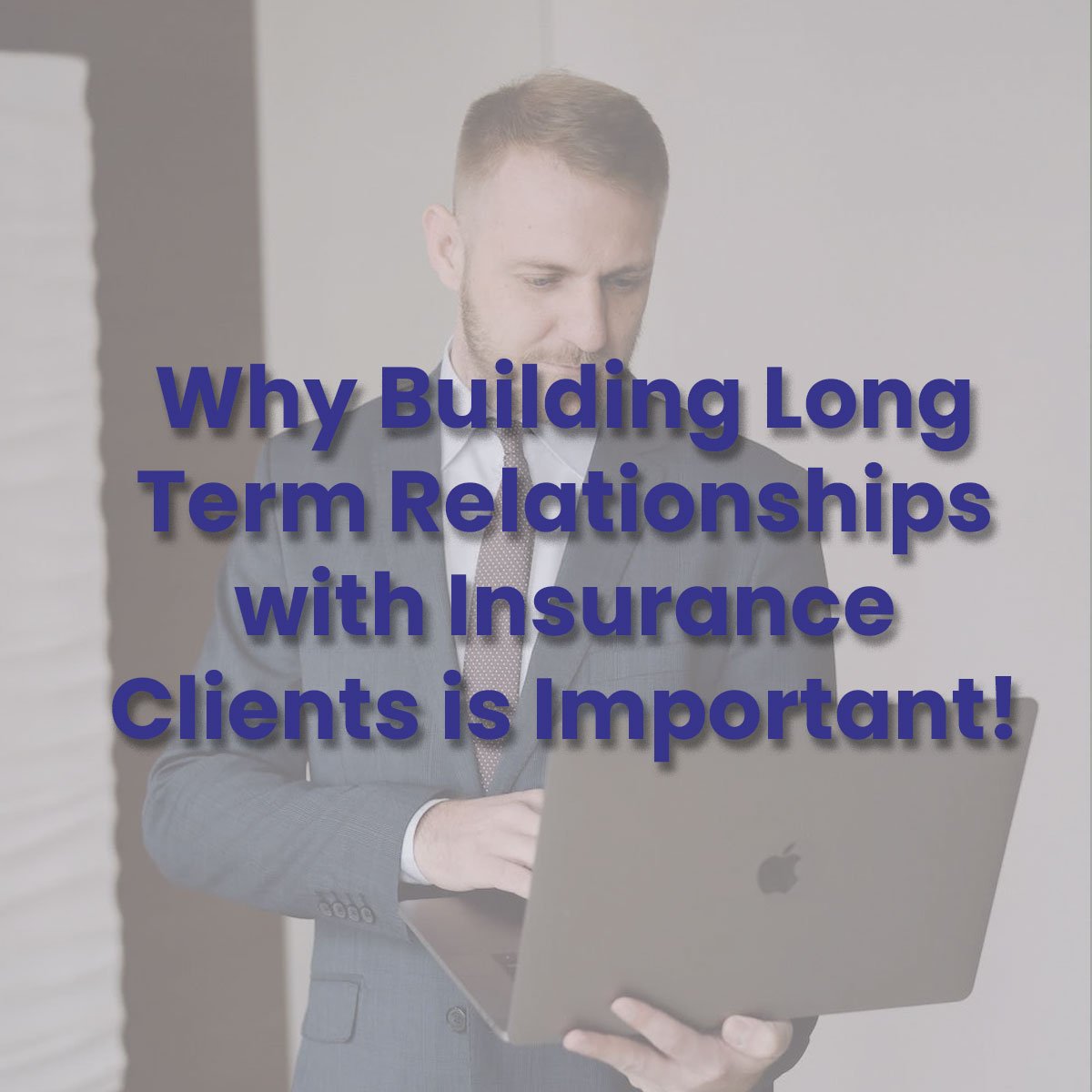 Why Maintaining a Long Term Insurance Relationship with Clients is So Important!
Maintaining a long term insurance relationship with previous clients is so important because firstly – it's the right thing to do! Your clients chose to purchase from you and support your business. Make those clients feel like a priority for supporting you. Making clients feel like a priority instead of "just a sale" helps you as an agent remember your "WHY" in doing this job. Keeping the communication lines open enables a client to feel comfortable with asking questions or having their concerns addressed.
Secondly – a strong, long term insurance relationship with a client will make it easier to grow your business! Happy clients create more happy clients. Clients who had a positive experience with you will leave good reviews online, and refer their friends and family to you. Referrals can be easier and more frequent if you sell multiple product lines. By selling multiple product lines, it can be easier to cross-sell products and create additional consumer loyalty. When you write multiple policies for your clients, you're ensuring that those clients are returning to you if their needs ever change. Returning clients reduce business expenses because it's less expensive to retain a current client than it is to gain a new one!
Are you an Independent Insurance Agent Looking to Develop More Long Term Insurance Relationships with Your Clients?
Insurance Advisors Direct is a full service FMO (Field Marketing Organization) in the Medicare, ACA, Life, and Annuities markets. IAD can help you maintain client relationships with tools and systems to help you in your business. We help our agents grow their business by providing them with training, education, marketing services, CRM tools, and more! Our focus is to help the independent agent grow their business by obtaining new clients, while keeping their past clients loyal to their business!
Follow us on social media or contact us today to learn more about how you can grow your business through our tools and resources.