What are the benefits of being apart of the
Insurance Advisor Direct Sales Community?
Insurance Advisors Direct is a National FMO committed to members of the independent insurance community. Join us and discover the power of our collective experience and knowledge and how we can strengthen and simplify your insurance sales success. Add us to your favorites for help with career development, best practices, innovative sales techniques and an introduction to new products for Senior Health and Life insurance. Learn about cross selling, new marketing methods and lead generation programs.
Wondering how other sales people are successfully prospecting and selling more insurance? Are you in need of additional sales training, or cross selling techniques? Or, how about better marketing and lead programs? Interested?
Sign up to our agent portal to get the latest assistance to meet all your needs!
Some Words From Our Agents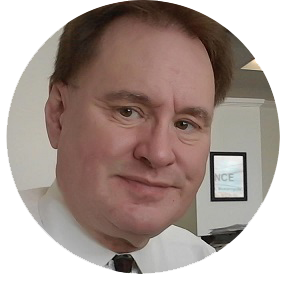 I've had the pleasure of working with IAD now for over two years, referring health insurance cases to them. During that time, they've been both extremely knowledgeable and helpful with all of the health insurance cases I have had cross my desk. They've taken good care of my clients that I've sent their way, crafting health insurance options that cater to special needs. IAD is a true professional organization in every sense of the word. I encourage anyone who has not yet taken advantage of their services to do so next time you have a health insurance case cross your desk. You'll be glad you did.
Insurance Advisors Direct has assisted me in opening up new lines of business with new products & carriers. The staff always goes above and beyond when it comes to contracting, training, or support of any kind that I need. I'm happy to have them as my up-line for Life & Health products.
I met IAD at a MAP convention. My 1st response to them about offering Medicare and Life & Health products was I didn't think I'd have the time or staff to sell more products. But after talking with IAD a number of times, I decided to give it a try. They helped me with the licensing and certication. I've been pleased, as I have found Medicare is a huge concern for many of my clients. New clients seek me out through referral. IAD is also assisting me in offering alternatives to major medical to the Under 65 market. The opportunities are many and the income from these products will enable me to hire more staff to service my P & C book. IAD is always available for immediate help. Surprisingly, it has been much easier than I expected.
IAD has helped me greatly enhance my business! We had been mainly a Property and Casualty/Financial Services Business with a large percentage of clientele in the senior age bracket. With IAD's help, we are now capitalizing on the Medicare and Under 65 health insurance markets. IAD has helped us become a truly 'one-stop shop'! Thanks IAD!


We'd love to Meet You In Person  Or Via The Web!
Let's talk! Reach out to us using the form, and we will get back to you soon.
Main Office: 39555 Orchard Hill Place, STE 157, Novi, MI 48375
Phone: 1.800.381.0977
Email: info@iadbrokerage.com
[contact-form-7 id="12002″ /]